Vehicle categories
VIP Sprinter
Travel at the highest level and quality. This choice of vehicle is ideal for groups of up to 16 people. The VIP Sprinter lets you and your guests feel that you are experiencing something special.
Mercedes VIP Sprinter 16 PAX
Get on board! Whether for dinner, an event or a sightseeing tour, combine the special with the extraordinary.
The VIP Sprinters are more mobile than a bus and much more spacious than a van. They therefore form a centrepiece for smaller groups who do not want to do without comfort. Whether 220V, WLAN or work table, the VIP Sprinters are also ideally suited for conferences.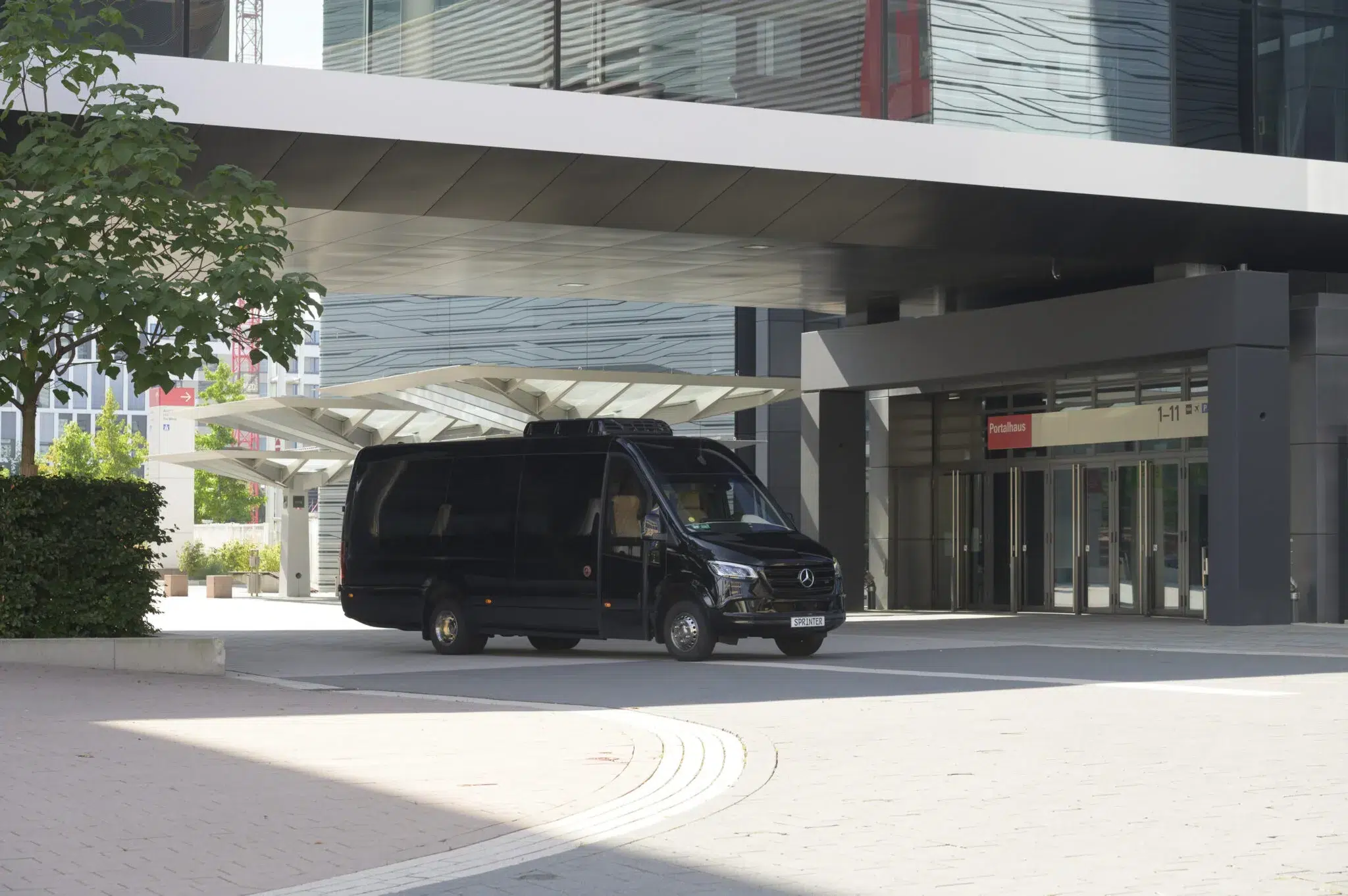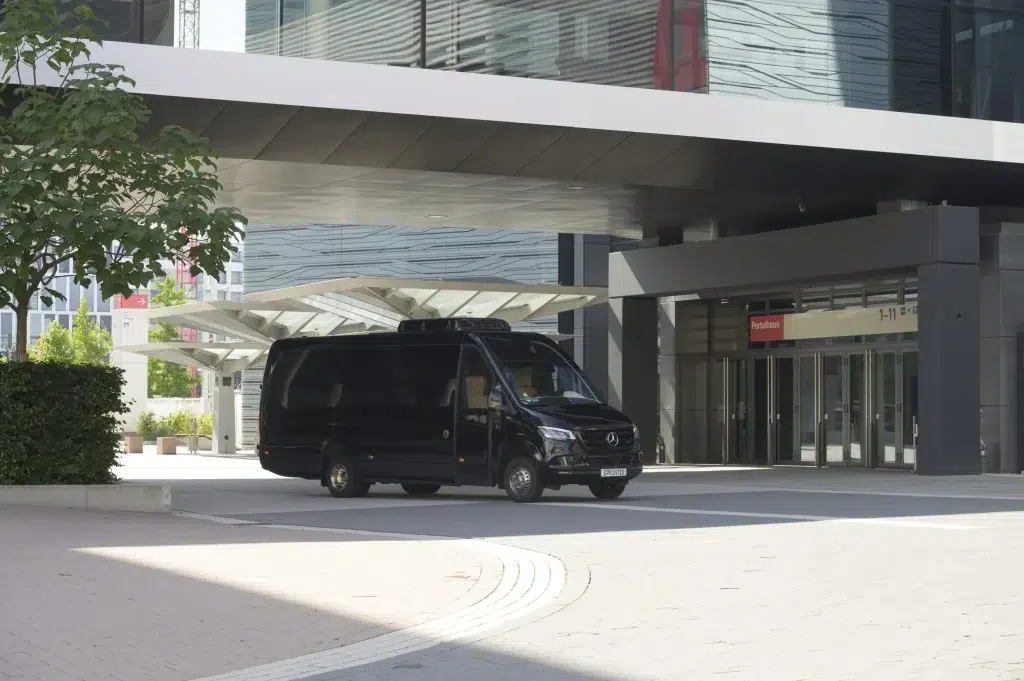 Safety first
Experienced staff and professionally trained chauffeurs.
Transparent prices
We can offer you the right vehicle at the right price to fit your budget.
Large fleet
We have an extensive fleet of limousines and coaches.
Fast
We will answer your enquiry in under 30 minutes.
Premium quality
Premium quality and award-winning customer service.
Free waiting time
Free waiting time included.
Private chauffeur, sightseeing tour?
Contact us