Our service
Your chauffeur service in Frankfurt am Main
With its 20 years of experience, the chauffeur service of German Limousines is not only equipped with the outstanding features of a chauffeur service, but also combines traditional values with the latest technology and the most advanced hiring options.
Our chauffeur service is dedicated to making the most of a ride for you. Whether you need an airport transfer, a transfer to your business meeting or an hourly booking for a roadshow or dinner. Trained chauffeurs with top-equipped vehicles and a forward-looking driving style make your trip in one of our limousines an experience in which you feel safe and arrive at your desired destination on time and reliably.
Safety first
Experienced staff and professionally trained chauffeurs.
Transparent prices
We can offer you the right vehicle at the right price to fit your budget.
Large fleet
We have an extensive fleet of limousines and coaches.
Fast
We will answer your enquiry in under 30 minutes.
Premium quality
Premium quality and award-winning customer service.
Free waiting time
Free waiting time included.
The perfect symbiosis as a chauffeur service between limousine and chauffeur
Every passenger has individual ideas and wishes for their journey. As a chauffeur service, the interplay of organisation, the choice of limousine and professionally trained chauffeurs must be right. For your business trip, for example, keeping appointments on time is extremely important. You concentrate your energy on your upcoming meetings and our limousine service takes care of a smooth process. With German Limousines you get to all your business meetings safely and comfortably. Preparation is also very important here – in the limousines from our chauffeur service you can comfortably prepare for your upcoming meetings. The first impression should be right: Appear at your events relaxed and focused with the impressive presence of a Mercedes S-Class from German Limousines. The limousine service of German Limousines is also happy to be your first point of contact for road shows, incentive events and security aspects. For large events, we rely on first-class quality, from luxury buses to first-class vans. If you have any questions, please do not hesitate to contact us!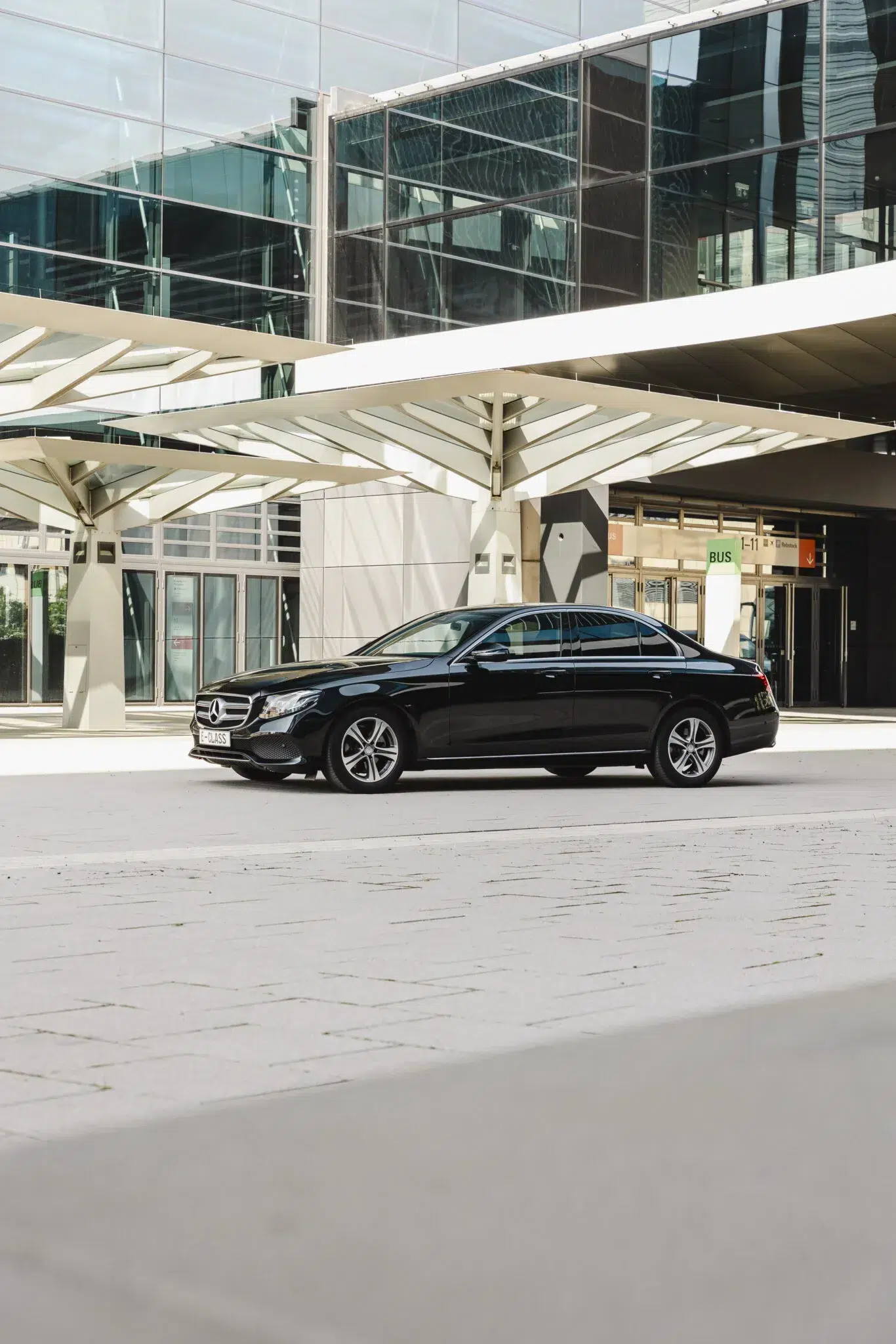 Private chauffeur, sightseeing tour?
Contact