We can draw on 20 years of experience as a chauffeur service.
German Limousines customer service is available 24/7 and every request is processed by our team within 30 minutes
Transparent prices
Free waiting time included
Variety of different vehicles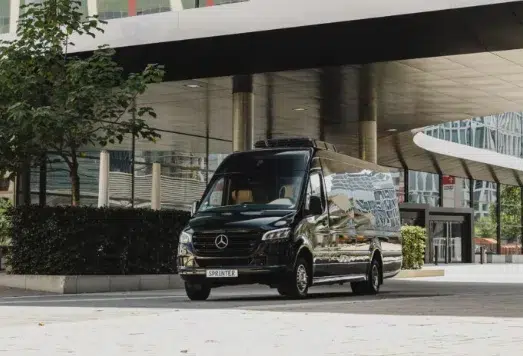 German Limousines – Ihr Limousinenservice in Frankfurt am Main
For the trips with our chauffeur service, we offer you the latest and most modern vehicles from top-class manufacturers. When booking our chauffeur service, you have a large selection of limousines from the categories Business Class, First Class or Luxury Class at your disposal. Choose with which vehicle your chauffeur should pick you up from the airport, hotel, trade fair and all other locations.
We, German Limousines, can look back on many years of experience as a chauffeur and limousine service since 2003 and are proud that our premium service is not only available in Germany and Frankfurt, but can also be booked in over 600 cities worldwide.
We will process your request within 30 minutes
Professionally trained chauffeurs
Premium quality and award-winning customer service
01
Each of our drivers stands out for their professionalism and punctuality.
02
We always go the extra mile when it comes to safety.
03
You can rely on our knowledge and experience on your journey.
04
Premium quality and award-winning customer service.
Private chauffeur, sightseeing tour?
We look forward to your quick enquiry or booking.